Mission Statement
The Toronto Concert Band's mission is to enrich the lives of local musicians through excellence in professional leadership, performance opportunities and carefully selected repertoire, fostering development of musicianship in a positive and supportive environment; and to enrich the lives of community members with music performance of high artistic quality, broad appeal, and educational value in an inspiring environment.
Musical Directors
TCB's musical directors share a history of success. 4 decades of it in fact. Together, Ken Hazlett & Les Dobbin have shared in the accomplishments of the acclaimed Etobicoke Youth Band. In its 33rd year, EYB continues to entertain, strive for musical excellence and win awards. Many of TCB's founding members are EYB alumni.  The love of music that fuels them today, was sparked at EYB.
Les Dobbin, Musical Director / Conductor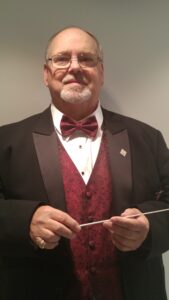 Les Dobbin developed a keen interest and talent for conducting while he was at the Faculty of Music, University of Toronto, majoring in voice with Louis Quilico and studying orchestral conducting with Victor Feldbrill, Margaret Hillis and Peter McCoppin. He began his career as a choral musician with Lloyd Bradshaw and professionally with Elmer Iseler.
Les Dobbin taught as an itinerant music teacher for the Toronto District School Board (TDSB) for 33 years. He recently retired as director of the orchestra and bands at John G. Althouse M.S., where the school annually excelled at the Kiwanis Music Festival, winning the Colonel Peacock Trophy in 2002, 2003 and 2006 and the Mary Francis Arrigo award as top jazz performers in 2006. Mr. Dobbin is active as a clinician for the TDSB and Ontario Music Educators Association and as an adjudicator for the Kiwanis Music Festival. He was the conductor of the Concert Band at Inter-Provincial Music Camp for 10 years and for the past 30 years has been the Camp Director of the TDSB's Toronto Summer Music Camp.
Mr. Dobbin continues to conduct the prestigious Etobicoke Youth Band (EYB), enriching the musical lives of over 100 young musicians. Recently he collaborated with Robert W. Smith in a concert of Smith's works at Koerner Hall, and with Ben Zander, conductor of the Boston Philharmonic Youth Orchestra. The band celebrates its 41st anniversary in April 2023.
In 2014, he formed the Toronto Concert Band (TCB) in collaboration with Ken Hazlett. This ensemble, 85 strong, made its debut at the Glenn Gould Studio to great acclaim. As a founding musical director of the TCB, he has broadened his reach to further inspire musicality in adult musicians. Recently he served as the director of a new initiative, the Band Enrichment Program at the Royal Conservatory of Toronto.
Mr. Dobbin is a member of Phi Beta Mu, International Bandmasters' fraternity. He was nominated for the Award of Excellence as an employee of the Etobicoke Board of Education and as a community leader for the EYB in 1986 and 1997 and won the award in 2003 and 2015. In 2012, he was awarded the Queen's Diamond Jubilee Medal for outstanding service to his community.
Ken Hazlett, Musical Director / Conductor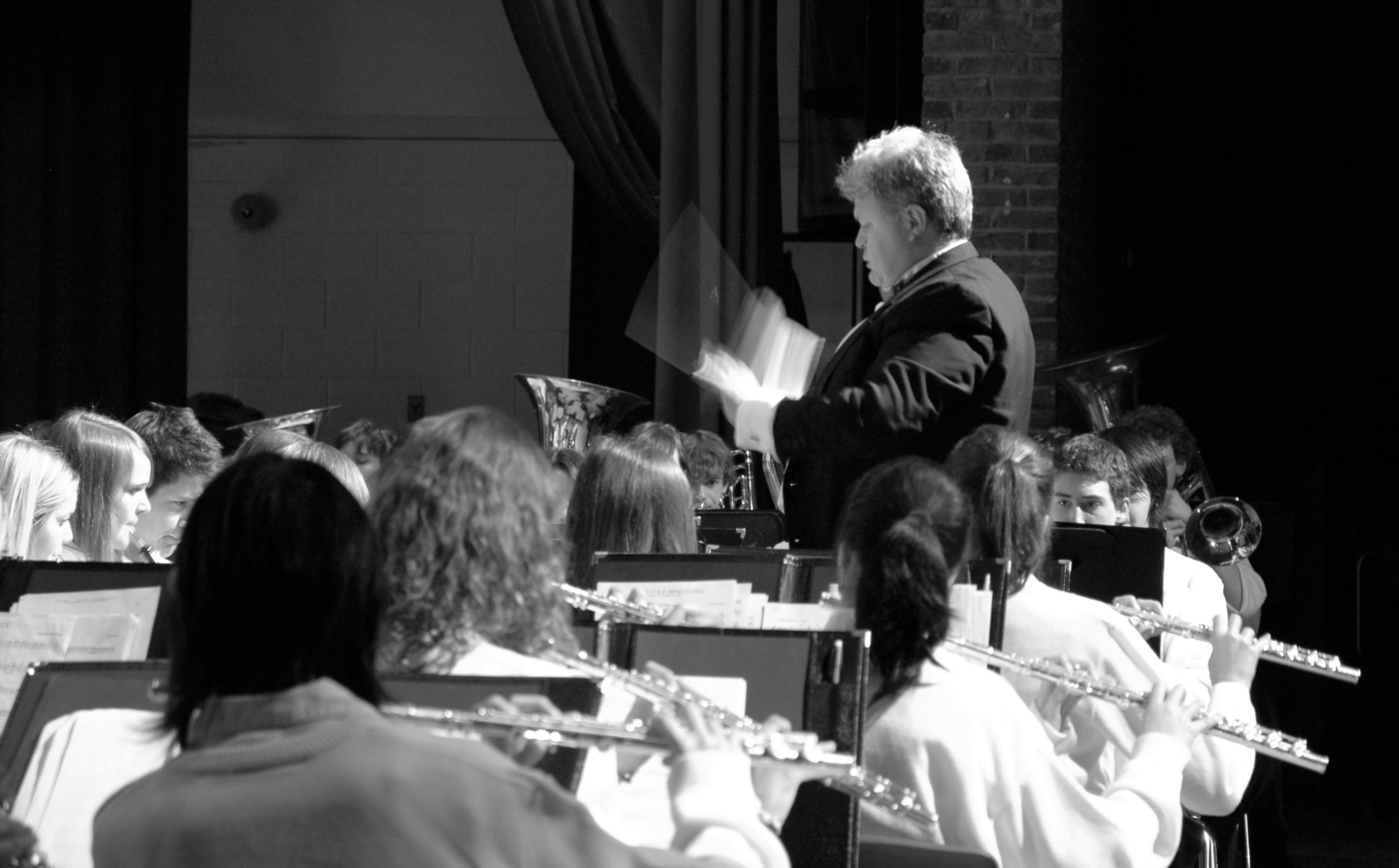 Ken Hazlett graduated from the University of Toronto (B. Mus. Ed.) where he studied tuba with Canadian Brass member, Charles Daellenbach. Soon after graduating from the Faculty of Education at the University of Western Ontario, Ken took up a long-standing post at Lawrence Park Collegiate, developing one of the most respected instrumental music programs in Toronto and beyond. Ken's commitment to nurturing young musicians inspired him to found the Etobicoke Youth Band in 1982, a vibrant ensemble that he directed for 25 years. Ken's exceptional youth outreach includes conducting the Wind Ensembles at the Toronto District School Board's "Music by the Lake" and at National Music Camp's Junior Division. Through his new role as a Musical Director of the Toronto Concert Band, Ken is turning his talents towards educating motivated adult musicians.
Outside the education realm, Ken Hazlett's varied performance pursuits have included singing with the Toronto Mendelssohn Choir under the direction of the late Elmer Iseler and playing tuba with the Etobicoke Philharmonic Orchestra and the Bloor Street Dixie Serenaders. Currently, Ken plays tuba with the Toronto Concert Band, and trombone with Riffintime Big Band. Ken is a member of the Lambda Iota chapter of the bandmaster's fraternity Phi Beta Mu.
2023-2024 Board of Directors
Michelle Alzo
Blair Brubacher
Judy Da Silva
Gretchen Evans, president
Anthony Field, treasurer
Alyson Hazlett, librarian
Mark Hazlett, secretary
Barnaby Kerekes
Carolyn McGee
Rebecca Pinkus
Barbara Surajram
Peter Van Wart, vice president